The Brinson Foundation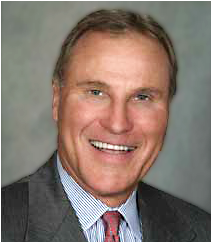 Gary Brinson
earned his B.A. from Seattle University, and M.A. at Washington State University. In 1979 he joined First National Bank of Chicago as the Chief Investment Officer. Brinson and several associates purchased First Chicago Investment Advisors from the bank in 1989 and changed the name to Brinson Partners. They later sold the business to Swiss Bank for $750 million.
Brinson is one of the world's most influential investment managers and was managing more than $1 trillion in assets at one point in his career. Along with George Russell Jr., Warren Buffet, and William Gross, Mr. Brinson was named one of the investment fields' "Living Legends".
After retiring in 2000, Mr. Brinson started his own private investment firm, GP Brinson Investments, and established the nonprofit Brinson Foundation with the mission to support education, public health, and scientific research programs that engage, inform, and inspire committed citizens to confront the challenges that face humanity.